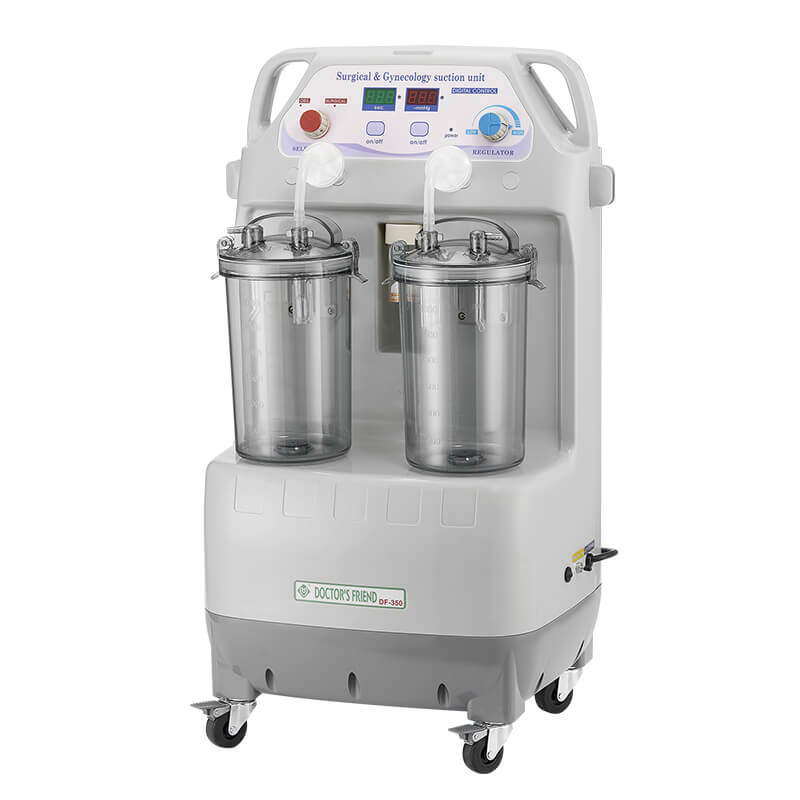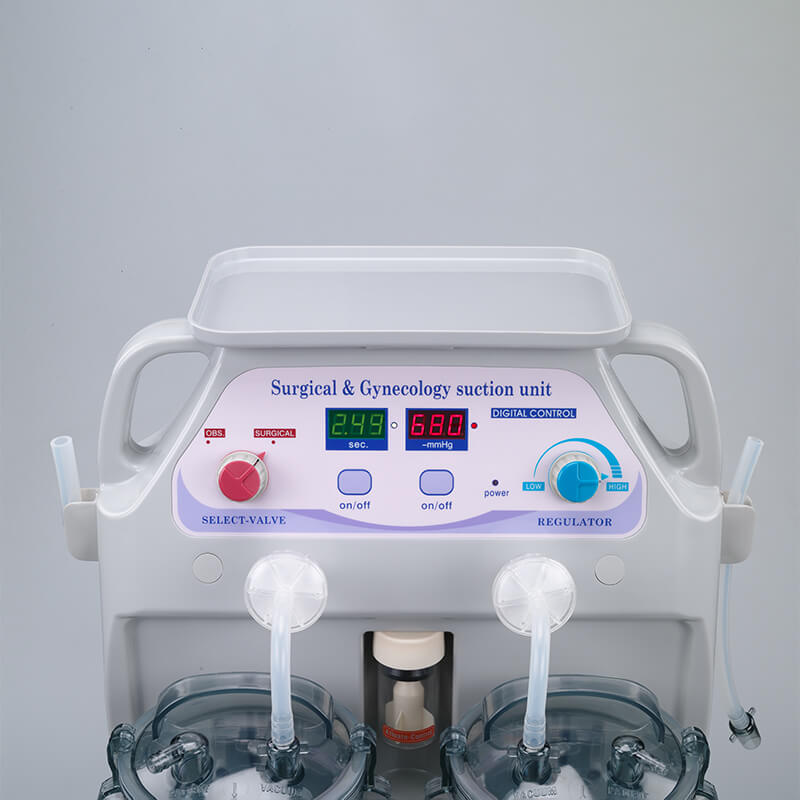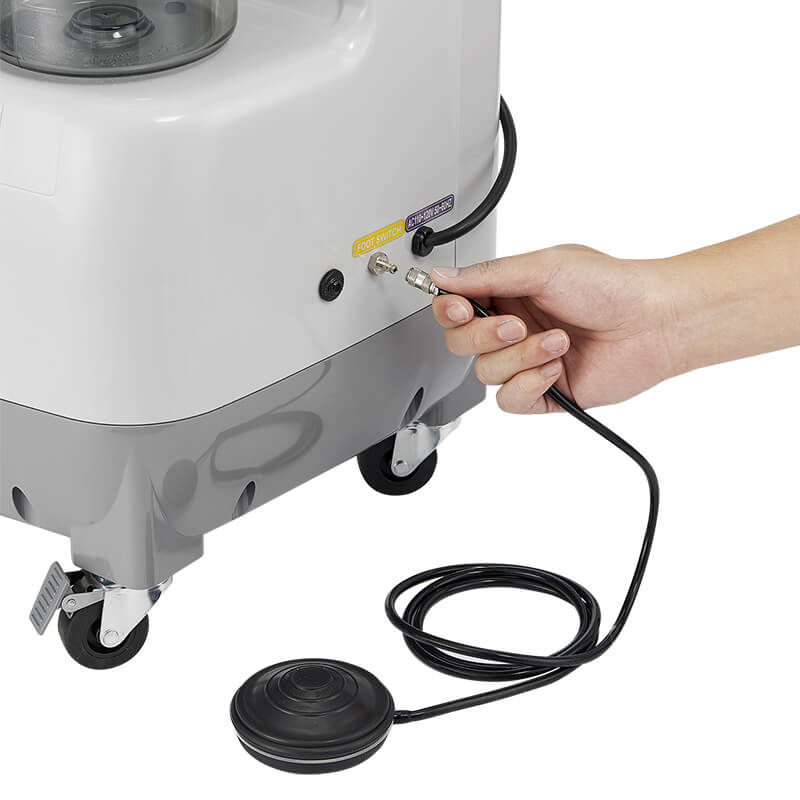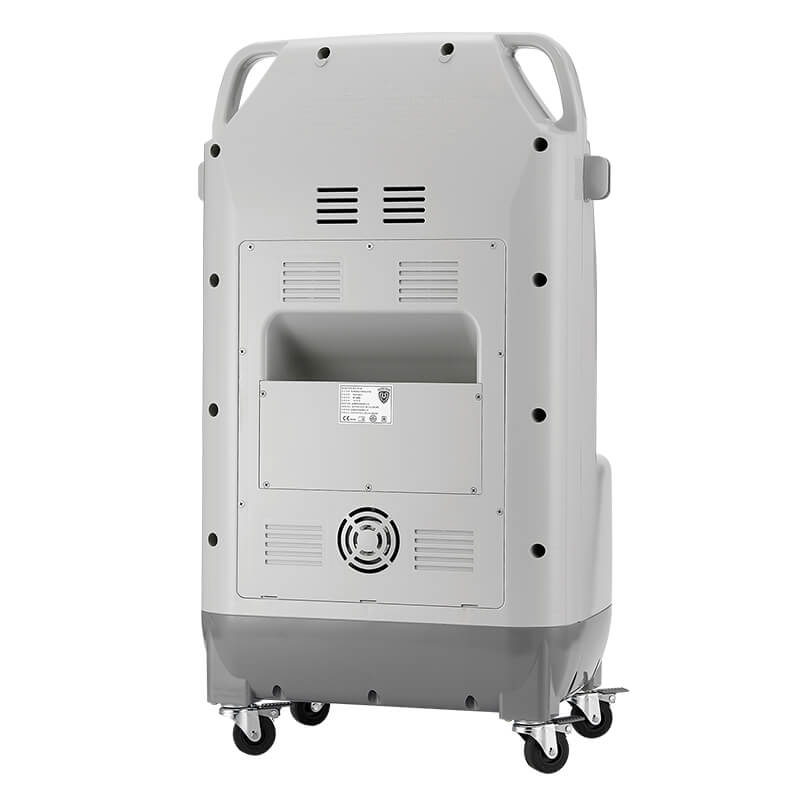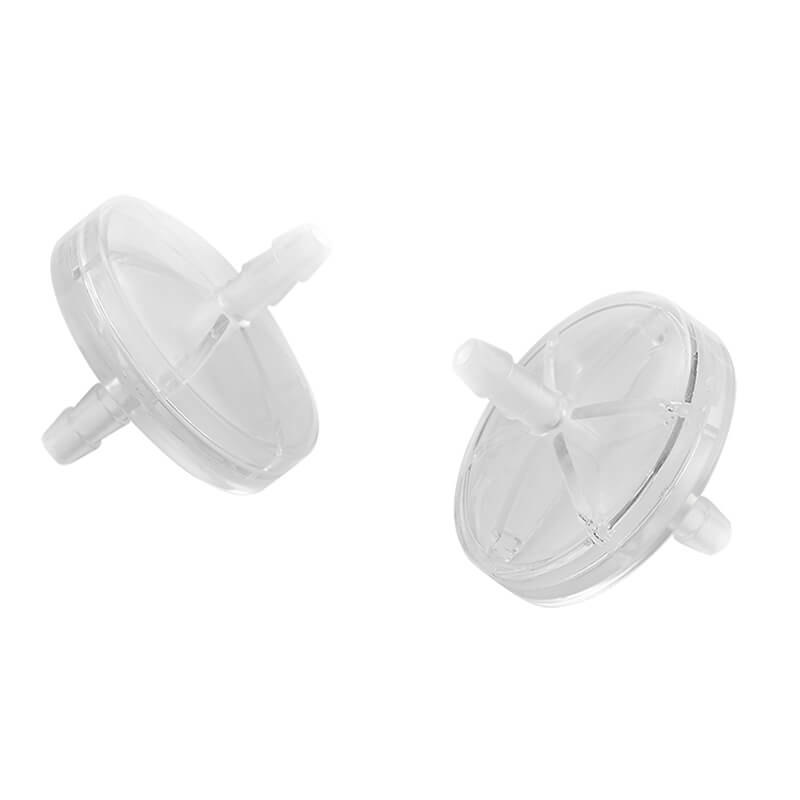 Aspirator
Aspitation
Surgical and Gynecology Suction Unit
DF-350
Mobile Suction Unit
The outer shell of DF-350 Surgical & Gynecology suction unit adapted by ABS material. Clear simple lines and nice-looking appearance create a new enjoyment for users.
Humanized design with outstanding technology impressed users in medical institutions, clinics, nursing homes and health care facility.
Benefits
Digital Vacuum Monitor is used to show the suction power, so users can easily read it.
The suction tube directly connects to the suction bottle, so users can easily wash it.
The foot switch adopts air pressure type, so it's anti-moisture, insulating & safe.
360° Individual brake wheel features easy movement and high safety.
The fastening rack installed at the side makes the suction tube be easily put.
Surgical suction: Its smaller caliber is suitable for general vacuum.
Obstetrical suction: Its bigger caliber is suitable for artificial abortion. Smaller caliber can be also used for baby delivery.
Surgical & OBS. Select Valve on the panel can be switched, so there is not trouble of changing tube and it's more efficient.
The built-in alarm will sound "Beep-Beep" when suction power exceeds 650mmHg. When sounding the alarm exceeds 30 seconds, there will be a long "Beep-Beep" sound. At this time, user must reduce the suction power under to 550mmHg and then the alarm will stop. This function serves for baby delivery.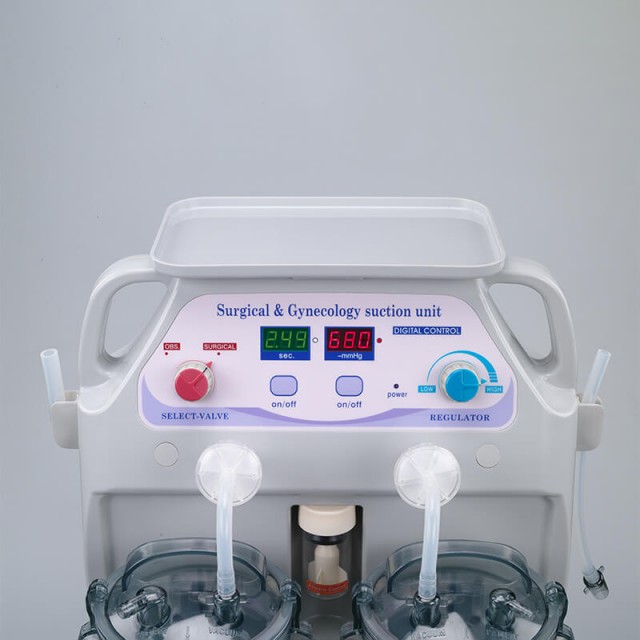 Need Inquire ?
If you need more information or quotation about this product, Our sales representative will reply as soon as possible