Benefits
The whole unit is made by the stainless-steel plate (#304SST). It features good looking, non-reflection, non-refraction, easy maintenance and eternal rust proof.
Adopt the separating twin motors and pumps design, suction and spray can function simultaneously.
The spray gun features with mist spray which the medicine may efficacy quickly absorbed. The end of spray head is made by stainless steel, so it's not eroded and damaged by medicine and easily cleaned and maintained.
The LED light bulbs lasts longer and save energy and costs, the light hose can be adjusted at any angles.
The transparent acrylic dust protective cover on the top can protect the spray gun and suction adaptor, so the unit and medicine can't be polluted resulting in dirt.
PU anti-static moving casters with locking brakes for both wheel lock and directional lock.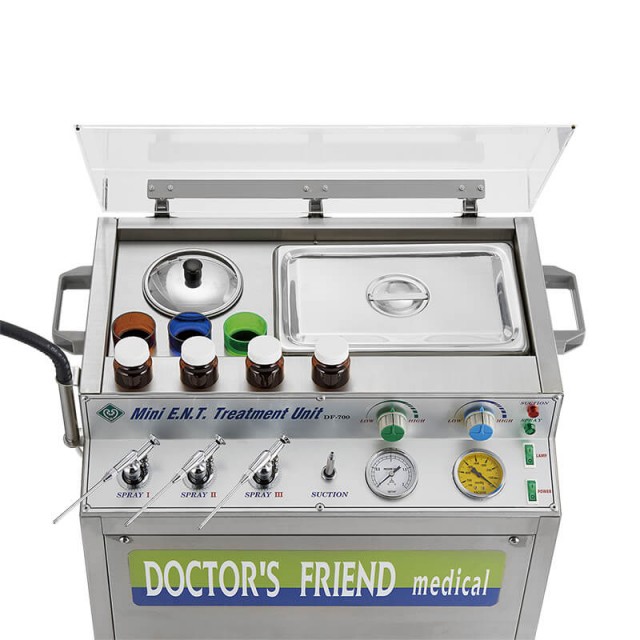 Need Inquire ?
If you need more information or quotation about this product, Our sales representative will reply as soon as possible