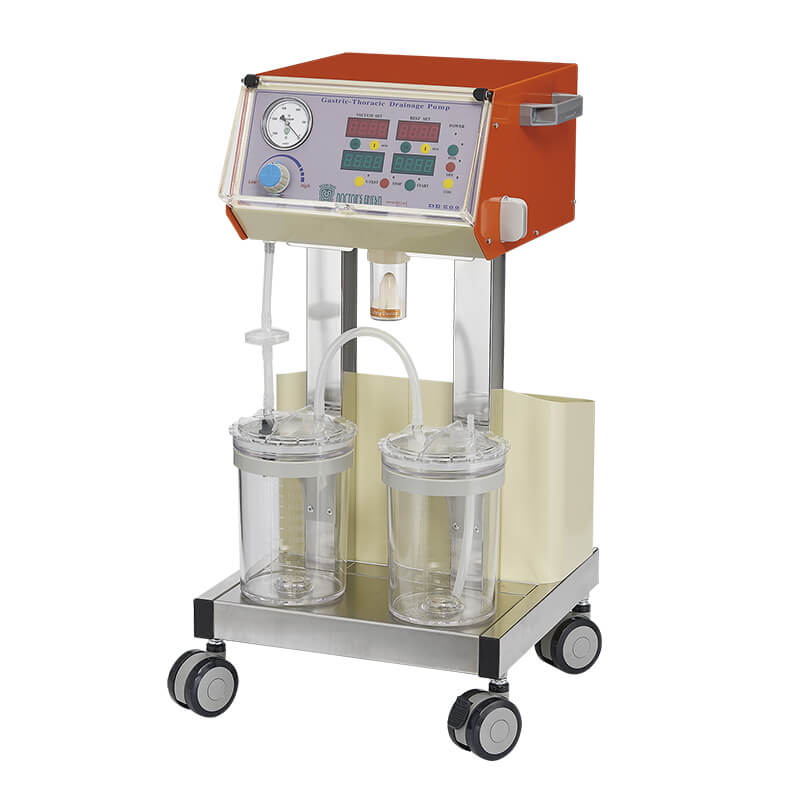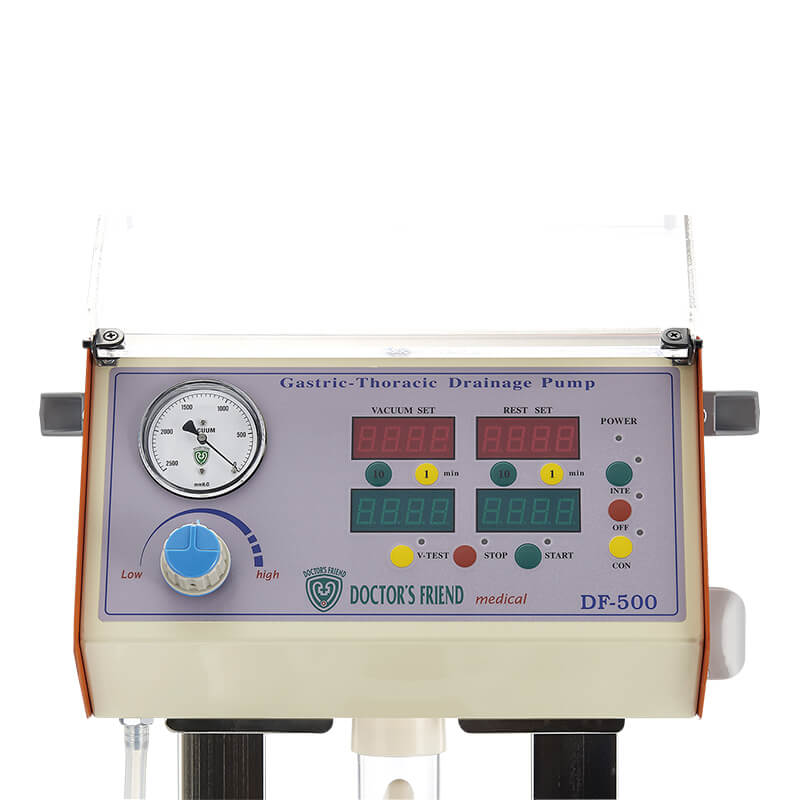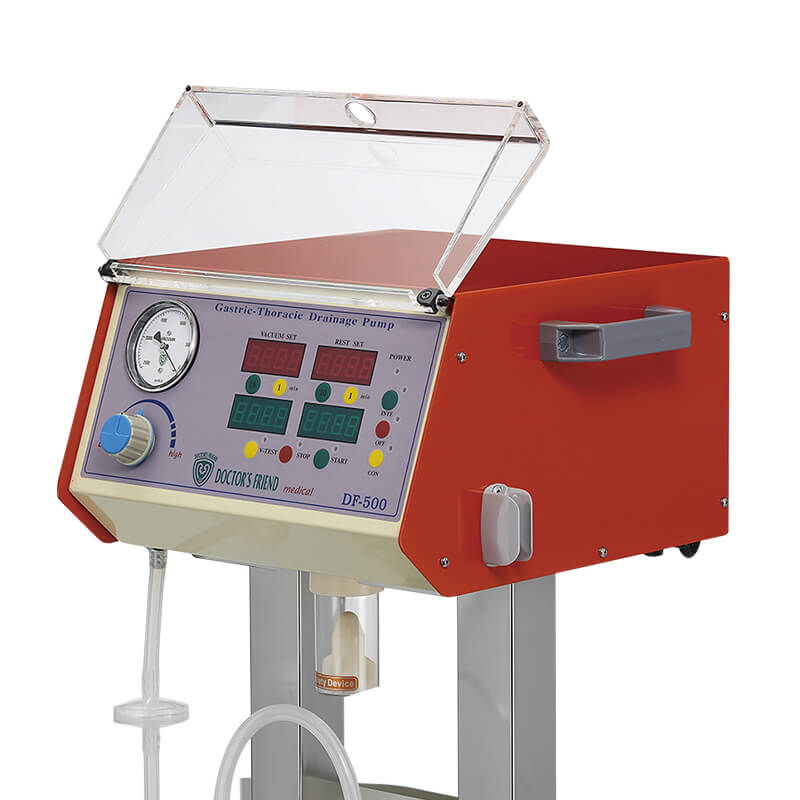 Gastric Thoracic Drainage Pump
Drainage Pump
ICU Unit
DF-500
Mobile Suction Unit
DF-500 Gastric-Thoracic Drainage Pump is designed as a special as aid to the chest surgeon for post-operative care.
It is mounted on diagonal PU anti-static brake casters, handy cord storage, chemical resistant stainless-steel top, compact stand design, graduated with two pieces of 2000 c.c. PC collection bottles, and hospital grade plug.
Benefits
The DOCTOR'S FRIEND gastric-thoracic drainage mobile pump is engineered to provide suction by alternating the expansion and contraction of air within a cylinder at regular intervals.
The digital timer adopts micro computer programming design and large display for easy reading and simple operation, while solid-state controls help to assure mild suction.
The pressure gauge can clearly show the reading replaces general water manometer.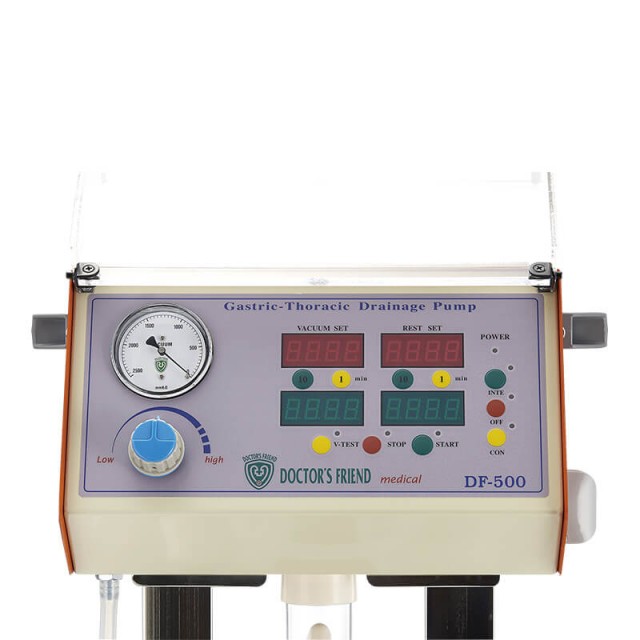 Need Inquire ?
If you need more information or quotation about this product, Our sales representative will reply as soon as possible