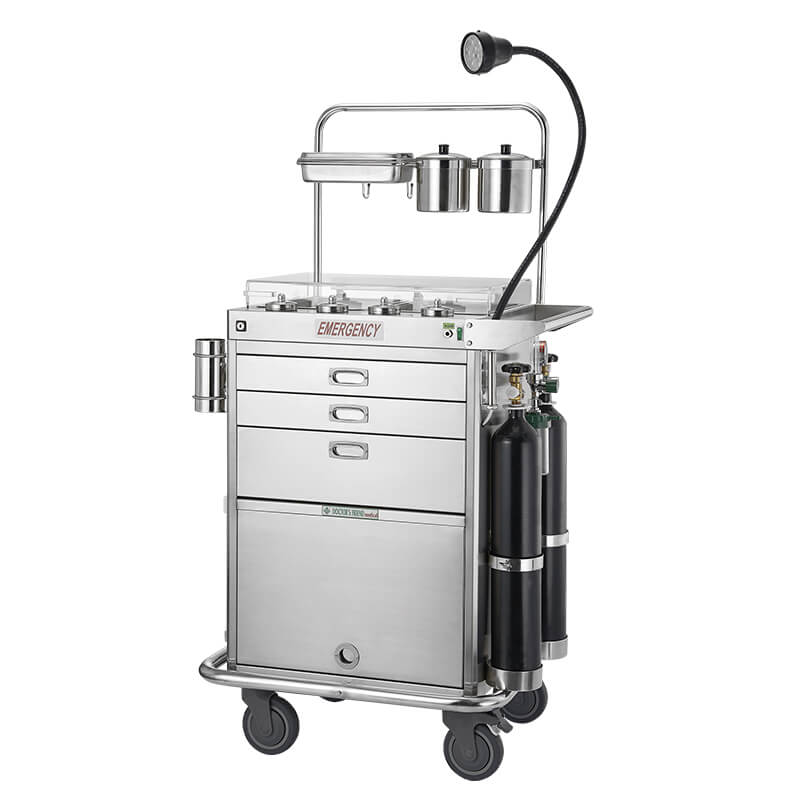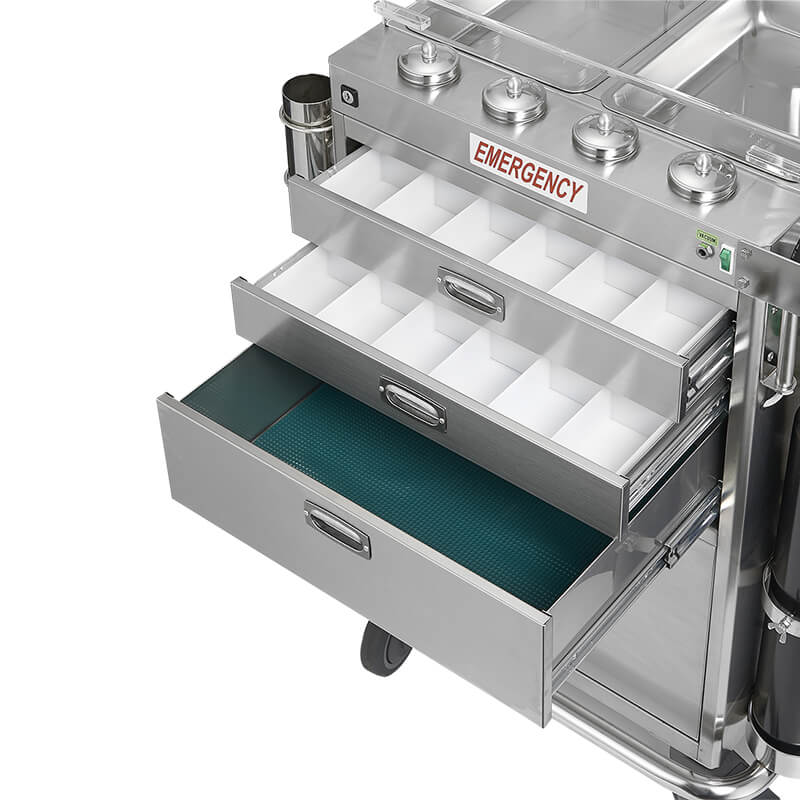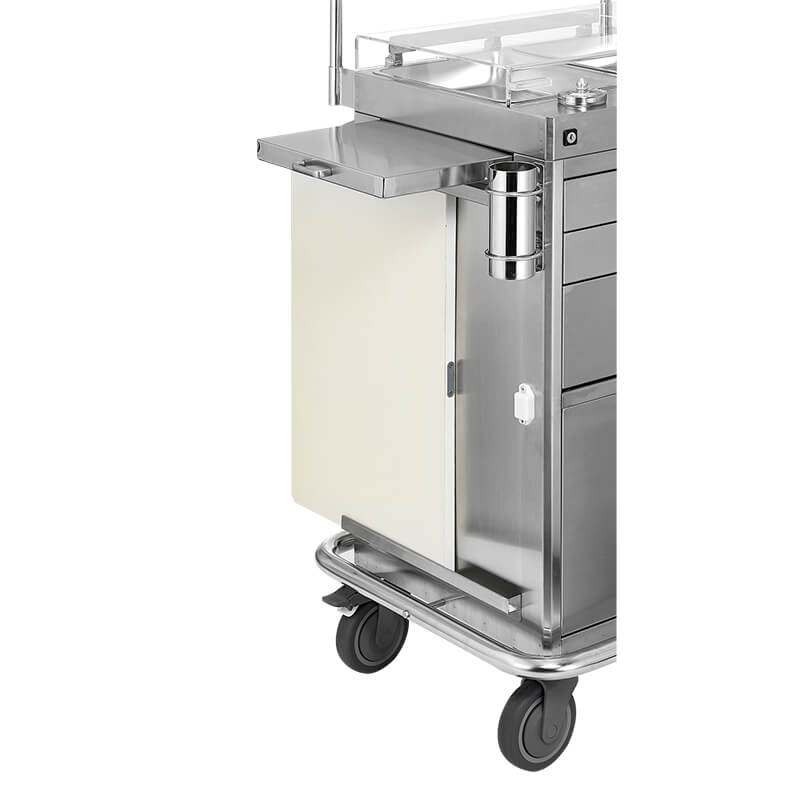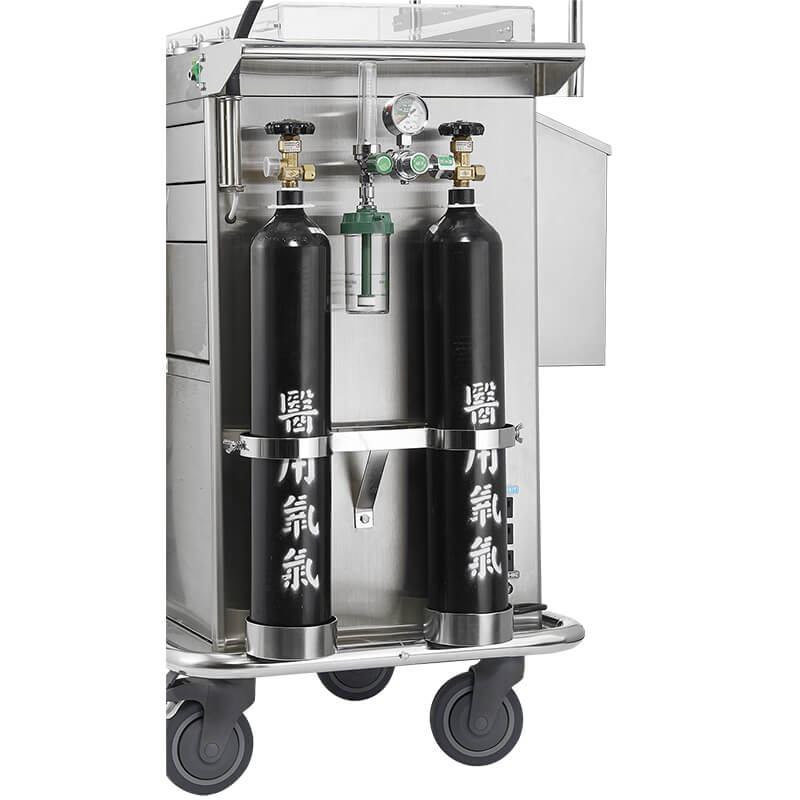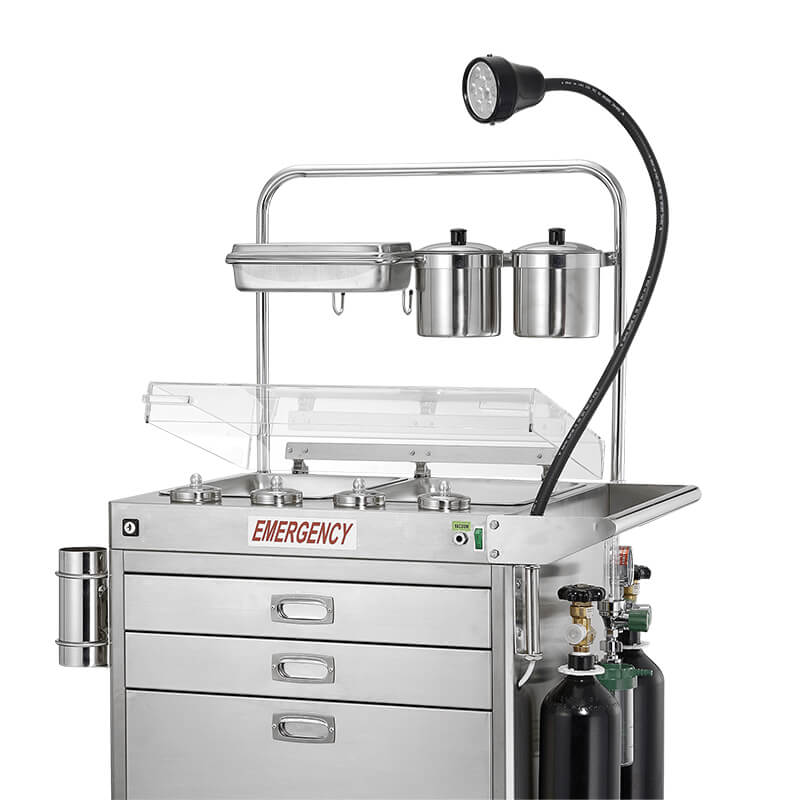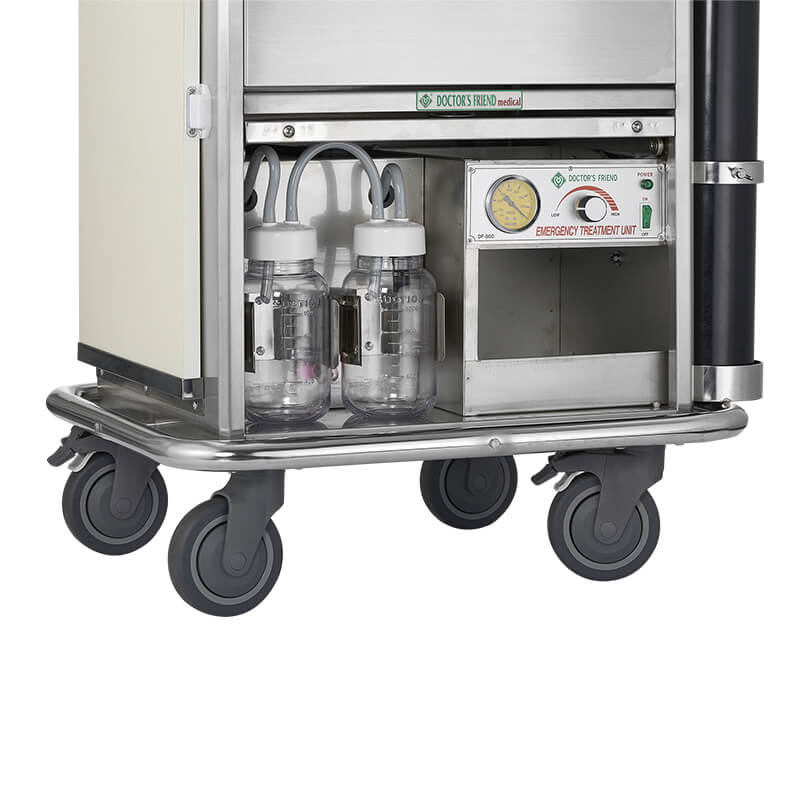 Emergency treatment Unit
Emergency cart
Emergency Trolley
DF-900
Treatment Unit
DF-900 Emergency Treatment Unit is equipped with multiple first-aid equipment with high mobility.
The frame is made of specially treated stainless steel (#304SST). No-reflection, non-refraction and easy maintenance.
Applied range: Emergency, recovery room, operating room, ICU, medical room, nurse station, caring center, etc.
Benefits
Acrylic dust-proof cover which can prevent instruments from being polluted. Hangers on the top which can hang mask, tube, etc.
The instrument box and round pots provide more space for instrument, gauze and cotton balls.
The depositing box installed at the back offer more space for storage.
3 sets of power sockets provide more electricity for emergency needs.
The anti-collision bumper bar can prevent collision while emergency transport and caster can be braked for fastening.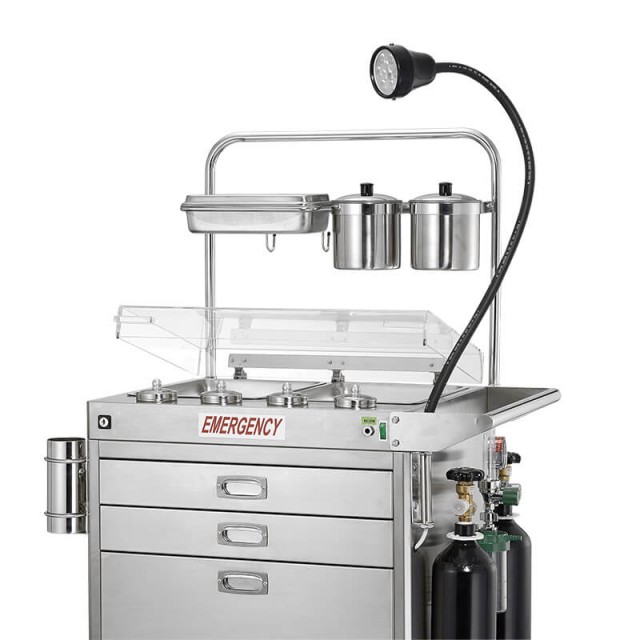 Need Inquire ?
If you need more information or quotation about this product, Our sales representative will reply as soon as possible