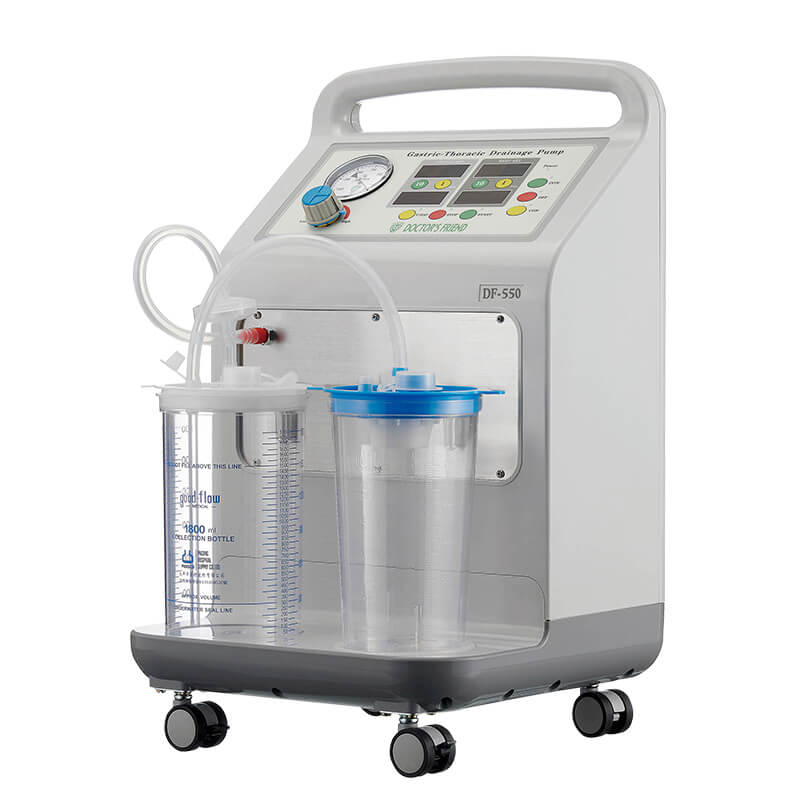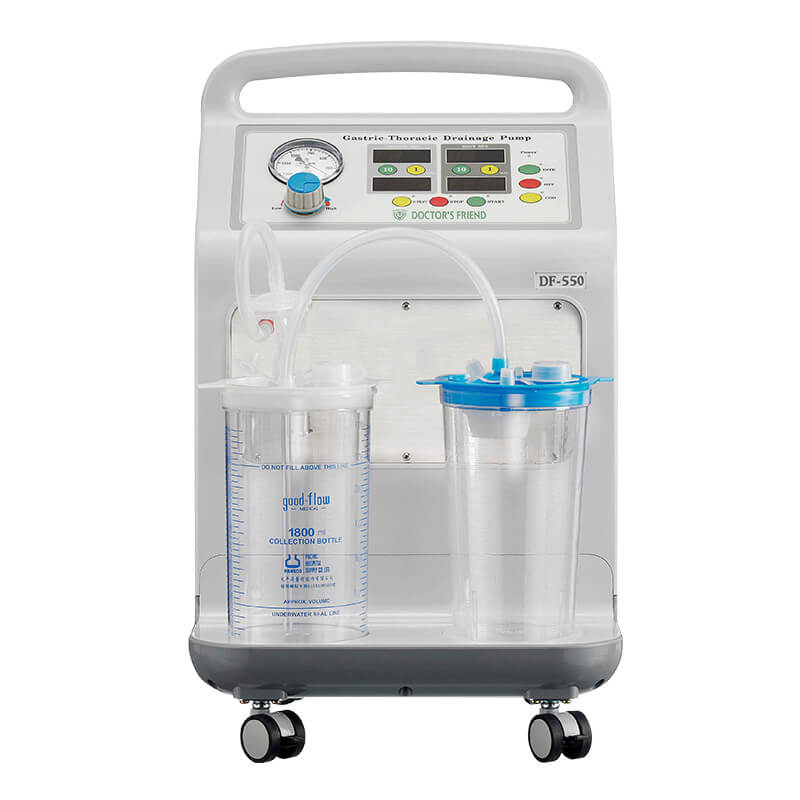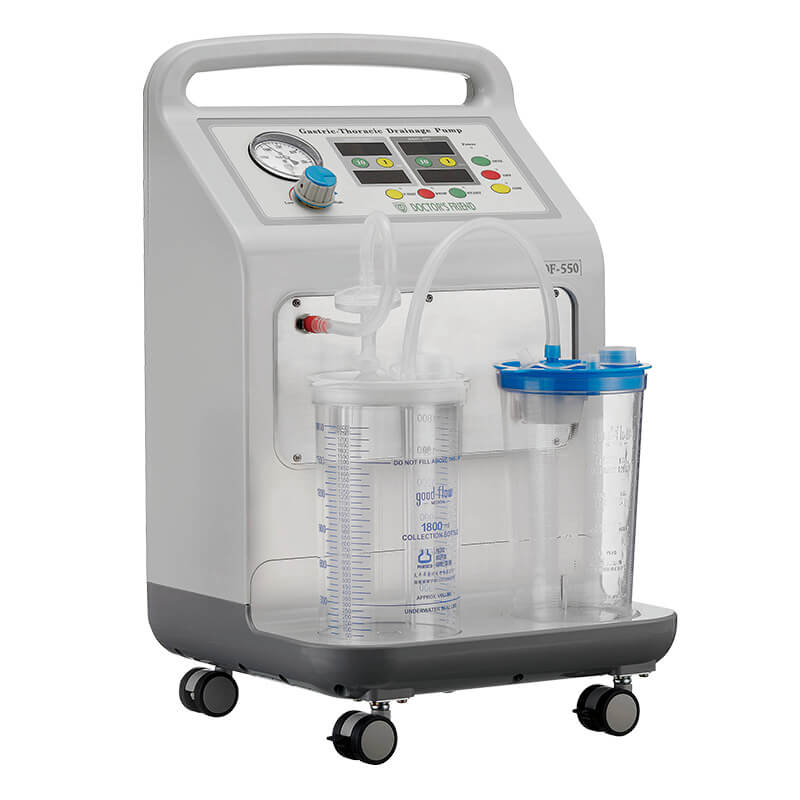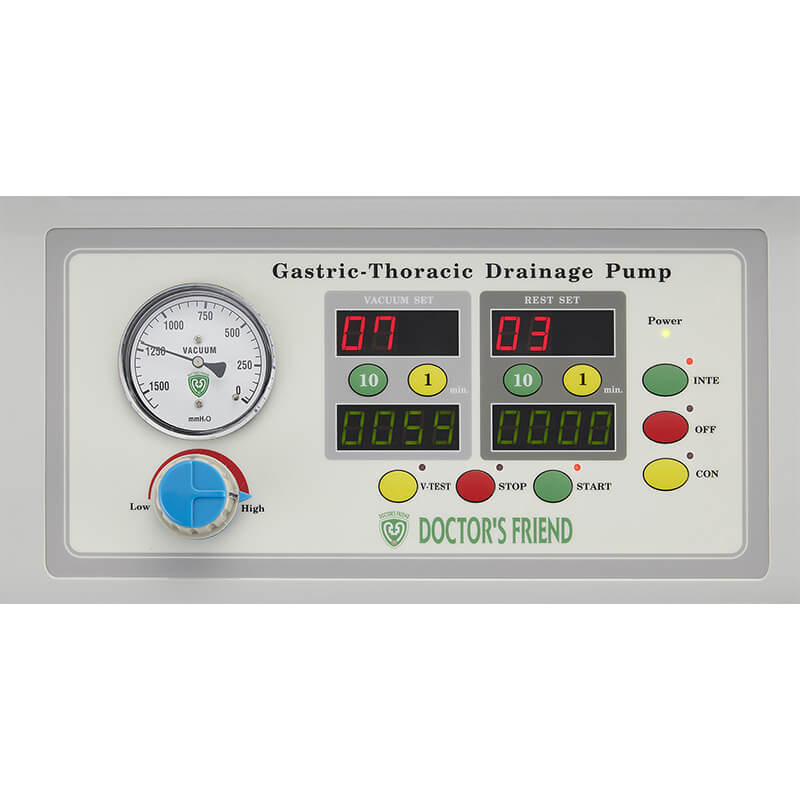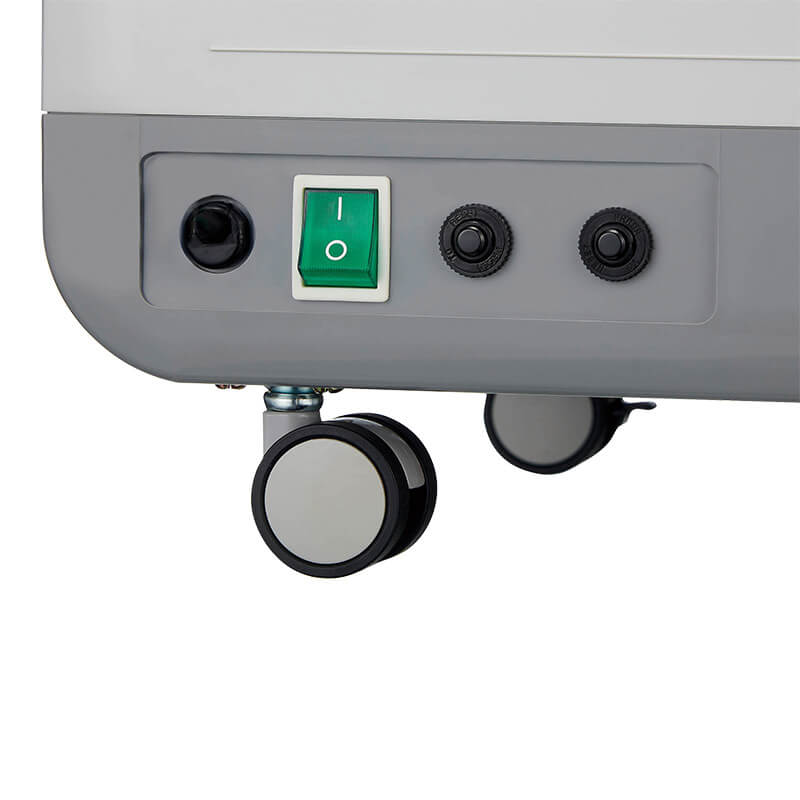 Gastric Thoracic Drainage Pump
Drainage Pump
ICU Unit
DF-550
Mobile Suction Unit
New Arrival
DF-550 Gastric-Thoracic Drainage Suction Pump is engineered to provide suction function by alternating the expansion and contraction of air within a cylinder at regular intervals.
Simply of design to enhance safety and hygiene.
Benefits
The outer shell is made by ABS plastic injection also features with carrying handle.
Easy to transport due to light weight and 360° moving caster with locking brake.
The digital timer adopts micro computer programming design and large display for easy reading and simple operation, while solid-state controls help to assure mild suction.
The pressure gauge can clearly show the reading replaces general water manometer.
The PC collection bottles are single use.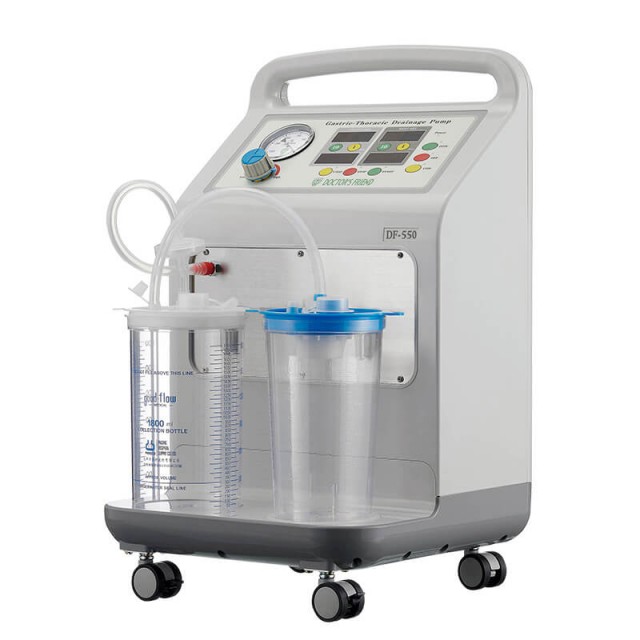 Need Inquire ?
If you need more information or quotation about this product, Our sales representative will reply as soon as possible